Perfect Handling
Sturdy Small Load Carriers from DE-PACK that satisfy all requirements.
Standardized small load carriers (SLTs) are used in production lines or in goods traffic between car manufacturers, suppliers and service providers. It is a uniform, mechanically and manually manageable plastic small load carrier system according to VDA recommendations for loads of all kinds. The poolable KLT system includes tanks with a rigid composite floor (R-KLT) or with a rigid smooth floor (RL-KLT) etc. It promotes the rationalization of transport, storage and conveyor technology through standardized design features.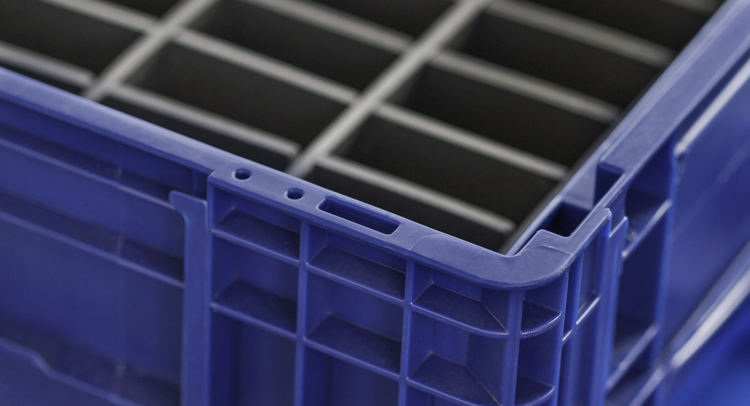 Standardized quality
Every Small Load Carrier undergoes a quality control inspection to assure compliance with the specified VDA standards. High quality Small Load Carriers are extremely important to us. When you use our Small Load Carriers we guarantee the safety and security of your product as well as efficiency in transportation and storage.
The Automotive Industry Association (VDA) developed a high-quality, uniform Small Load Carrier system in order to optimize the supply chain between automotive manufacturer and their suppliers. This color and modular standard system is based on the sizes of 1200 x 800 (Euro) and 1200 x 1000 (ISO), is mechanically and manually manageable, universally applicable and suitable for pooling. The Small Load Carriers include label holders for barcodes which can further optimize product transportation through the entire supply chain.
Home in the automotive industry
Our VDA Small Load Carriers with rigid composite floors are especially tailored to the supply chain needs of the automotive industry. Our Small Load Carriers are optimized for various types of transportation methods including automatic or manual sorting and stacking.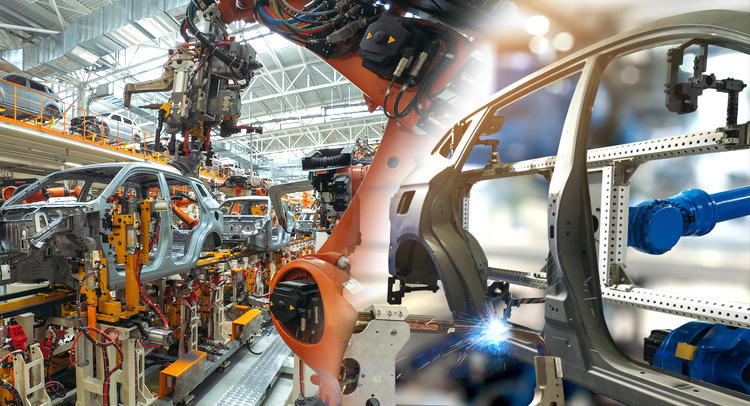 Our VDA 4500/4504 compliant Small Load Carriers are indispensable in today's highly automated production processes. Our reusable, UV-Resistant Small Load Carriers facilitate the transportation of complex components between suppliers and manufacturers. Our Small Load Carriers help get your products to their destination perfectly sorted and securely stacked.

Small Load Carriers from DE-PACK are the optimal packaging containers (including label holders) that meet all the requirements of today's warehousing and transportation processes. Our Small Load Carriers can also be personalized with your company logo and/or company name printed on them.
ESD (Electrostatic Discharge) Version
Electrostatically sensitive parts and other particularly sensitive components, should always be transported and stored using the appropriate Small Load Carrier with incorporated ESD protection. ESD protection prevents damage caused by electrostatic discharges which are often caused by friction.
We have a variety of ESD Small Load Carriers for the transportation and storage of products. Our ESD Small Load Carriers include a layer of anti-static polypropylene (plastic) which secures your product and effectively shields your product from electrostatic discharges.

Our ESD Small Load Carrier is a highly specialized, efficient and effective way to transport electrostatically sensitive products. A rigid composite floor and heavy duty bracing along the outer edges make our ESD Small Load Carriers extremely durable and they WILL NOT tip over.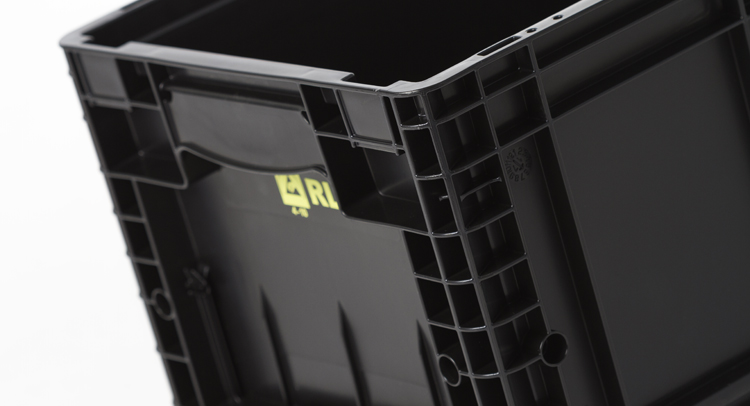 DE-PACK supplier of Small Load Carriers
DE-PACK is one of the leading suppliers of Small Load Carriers for many industrial branches and industries in Europe. Our Small Load Carriers are the optimal storage and transportation packaging.

They are suitable for both manual and automatic handling. Standardized according to VDA specifications, reusable containers can be easily stacked on Euro pallets. Our Small Load Carriers are delivered with or without cover lids and of course printing with company name and/or logos is possible.

The brand name DE-PACK stands for: Quality and Reliability Made in Germany.

KLTs are not right for you? - Take a look at our other standardized Euro Containers
LINK